1 of 3 Photos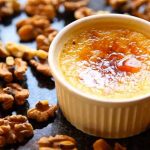 Back
Entertainment | Facility hire
Cabanga Conference Centre
About
Since opening in 1999, our vision at Cabanga Conference Centre has stayed the same: to be the best conference centre without accommodation in South Africa. To achieve this, our mission is to deliver a great experience every time, and we do this by focusing on offering you the best service, facilities and food.
Cabanga Conference Centre
252a Montrose Ave, North Riding, Randburg
Directions
Operating hours
View hours
Operating hours
Monday: 7:00 AM – 5:00 PM Tuesday: 7:00 AM – 5:00 PM Wednesday: 7:00 AM – 5:00 PM Thursday: 7:00 AM – 5:00 PM Friday: 7:00 AM – 5:00 PM Saturday: Closed Sunday: Closed
Astley Rampersad
31 May 2018
This feature is coming soon!