1 of 2 Photos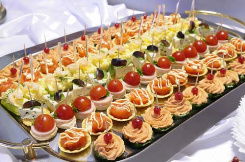 Back
No Categories Assigned | No Categories Assigned
Quiet Corner Function Venue
About
Exclusively situated in the heart of Linbro Park, Gauteng, it is almost impossible to believe that Quiet Corner is not in the midst of a far-off get-away. Conveniently positioned close to the Oliver Tambo airport and Gautrain Marlboro station. Quiet Corner is a place to conveniently unwind and escape from the hustle and bustle of the urban jungle. 
Quiet Corner Function Venue
1 1st Rd, Johannesburg, 2090
Directions
Astley Rampersad
31 May 2018
This feature is coming soon!