1 of 2 Photos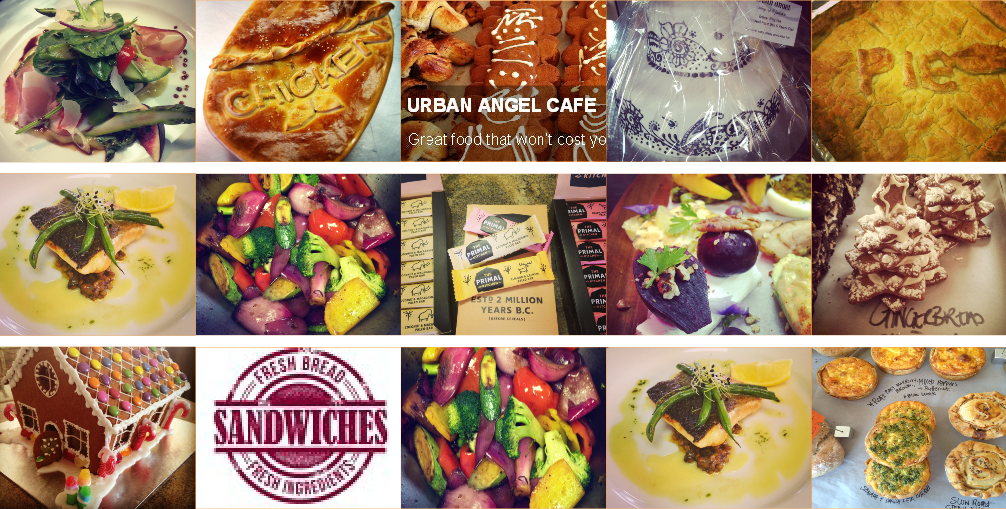 Back
No Categories Assigned | Dining out
Urban Angel Cafe
About
Urban Angel Cafe is an owner operated bakery cafe and food store. Our passion for good food and healthy living helped us develop a concept that goes back to the way our grandparents ate. Slow food is happy food, and comes from taking the time to prepare a meal with respect for the products and goods used. We believe that you have the right to know what you are eating, so pop your head over our kitchen counter if you want to see what we're cooking up. We are passionate about our people, especially our family and friends which is why we've created a homely feel at Urban Angel. So kick back and relax, this is your space.
Urban Angel Cafe
134 Kayburne Avenue, Randpark Ridge
Directions
Operating hours
View hours
Operating hours
Monday: 6:00 AM – 6:00 PM Tuesday: 6:00 AM – 6:00 PM Wednesday: 6:00 AM – 10:00 PM Thursday: 6:00 AM – 10:00 PM Friday: 6:00 AM – 10:00 PM Saturday: 7:00 AM – 4:00 PM Sunday: 7:00 AM – 4:00 PM
Astley Rampersad
19 Sep 2018
This feature is coming soon!